Alright since WordPress doesn't seem keen on lining up too many pictures in a single regular post, I'll be splitting them up. Most of these are pretty random as I've been jumping around a fair bit lately.
Here's a shot of the inside of the cowl on the passenger side. It doesn't look all that bad at least from this angle.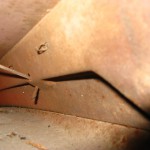 Inside of the passenger side rocker from when I was making a patch for the inner rocker. Not bad looking except for a few spots of rust on the spot welds. I've since painted what parts of it I could.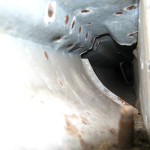 I got the floor support or frame rail extension in place a week or two ago. It was pretty simple to do, just had to drill a few holes for the plug welds, line it up, and weld it in.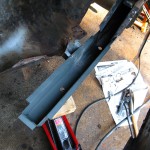 A patch I made for the front of the passenger side inner rocker: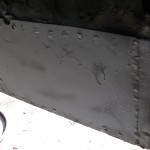 The stainless fuel line I got from CJ Pony Parts: